To view larger images of the cakes you can click each individually or click to view as a slideshow.
FUNNY BIRTHDAY FACTS
Enjoy these interesting and funny Birthday Facts on your special day or share them with your friends.
Birthday Trivia
* Close to 2 billion Birthday Cards are sent each year in the U.S. alone, accounting for nearly 58 percent of all cards sent.

* The world's largest birthday cake was created in 1989 for the 100th Birthday of the city of Fort Payne, Alabama. The cake weighed 128,238 pounds, 8 oz. and used 16,209 pounds of icing.

* The most famous rendition of "Happy Birthday" is when Marilyn Monroe sang "Happy Birthday, Mr President" to President John F. Kennedy at Madison Square Garden on 19 May 1962.

* Paul McCartney's Birth Certificate was auctioned in March 1997, for US $84,146. It is believed to be the world's most expensive Birth Certificate.

* Anne Frank's world famous diary was given to her as a present for her 13th birthday.

* William Shakespeare's died on his 52nd birthday: April 23 1616.

* A recent survey suggests that more people are born on October 5th in the United States than any other day. October 5th holds a not-so-surprising significance, as conception would have fallen on New Year's Eve.


Strange Birthday Facts

* Since your last birthday 31,536,000 seconds have passed.

* Your heart beats at a rate of around of 72 to 80 beats per minute - since your last birthday it will have beat about 42,075,900 times.

* You breath at a rate of about 30 breaths per minute so, since your last birthday you have taken approximately 15,768,000 breaths.

* The volume of blood in your body is approximately 5 litres. The heart pumps about 280 litres of blood around your body every hour - thatís 2,688,000 litres per year!

* The average garden snail (not one that has entered the Olympics 100 meters race) moves at around 0.03 mph. If one set out on your last birthday, and walked non-stop it would have traveled 263 miles. If you walked this distance non-stop you would complete it in around three days.

* Since your last birthday you will have had about 1,460 dreams.

* World population has grown by around 76,570,430 since your last birthday. In the time it takes you to read this another five babies will have been born.

* The Earth is zooming around the sun at around 66,780 miles per hour! Since your last birthday the Earth has completed one journey around the sun travelling about 584,337,600 miles.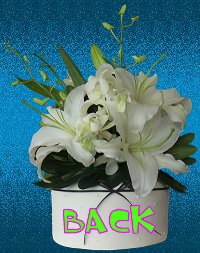 Copyright 2007 - 2015
All Rights Reserved:
© AUNT B'S CAKES & DESSERTS LLC