VOICES of THANKS!
Click on pictures to see enlargement.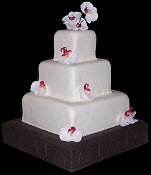 Dear Ann,
We just wanted to let you know that the cake was an overwhelming success - I only took home about 10 pieces! Guests admitted to eating 2,3 even 4 pieces because it was so delicious! It was absolutely beautiful too.
Thank you!
Judi Mills
(Mills-Kratky wedding)








Ann,
Thank you very much for being a part of our wedding day! We loved our wedding cake..... both the beauty of it and even more so the amazing taste of it! We got a lot of compliments on it and look forward to tasting it again on our one year anniversary!
Thanks again, Katie & Andy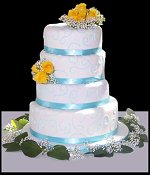 Ann:
We wanted to thank you for the absolutely stunning cake you created for our wedding. Everyone kept coming up to us and asking if that was a "real cake", as it looked to pretty to be edible. It was delicious! We loved how you had such unique flavors. The chai was the most scrumptious cake we have ever had. Once again, thank you for helping be a part of our wedding day.
Sheena and Kurt Theisen








Ann, I can not thank you enough for the beautiful cake you made for my parent's 50th wedding anniversary! Nobody could believe that it was a real cake because it was so perfect! Then once they tasted it they couldn't believe how delicious it was! You definitely have a special gift for baking wonderful tasting cakes but your artistic touch goes above and beyond! I'm singing your praises to everyone I know!!! Keep up the great work!
-Teresa M.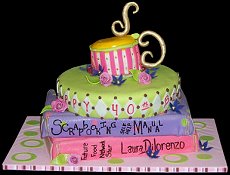 Hi Ann,
THE CAKE ROCKED!!! I can't thank you enough - I wish you the best in your business - you will do well!
Thank you, Mike









Dear Ann,
We wanted to take the time to thank you for all of your help for our wedding day! From the very start with our breakfast meeting you made us feel special. We always felt that you had our best interests in mind and never were pressured to choose something we did not want.
On the day of the wedding, the cake was gorgeous and beyond what we had expected. Your suggestions of coloring and design were perfect, and made the cake stand out in the reception setting. Accompanied with the flowers, I believe it was the prettiest cake I've seen. The flavors were excellent as well. It was nice to have a cake that tastes as good as it looks!
On top of this, your willingness to help with the tableclothes was greatly appreciated. That very moment you arrived we needed someone to tell us that it was all going to be alright, and you stepped right up and volunteered. It's those kinds of little actions that not only speak of what a great person you are, but helped make the day to go as well as it did.
We will definitley be recommending you to all of our family and friends and could not have asked for a better person for the job. We hope all is well, and we will never forget the wonderful cake we had for our wedding. Thank you again for everything.
Sincerely, Rob & Erin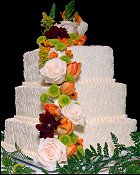 Hi Ann,
Just wanted to thank you for the amazing cake and pies for our wedding. They were absolutely delicious and exceeded our expectations. Forgive me for waiting so long to thank you, I was waiting for the photographs to come in. I'll attach a few of the cake for you.
Thanks again,
Jenny and Nick Widenmier
p.s. we are also interested in having you make us an anniversary cake for next june. I'll email you as it gets closer!









Dear Ann,
So sorry I haven't gotten back with you sooner about Preston's cake. It was just fabulous!!! You are so very talented. Our guests couldn't believe your artistic work and such a great tasting cake. Some times you get the cute cake that tastes just OK. Thank you again and I will pass your name on to others when needing a cake. Please plan on making Preston's graduation cake in June of 2010!
Thanks Again!!!
Karen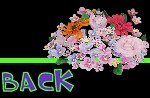 Copyright 2007 - 2013
All Rights Reserved:
© AUNT B'S CAKES & DESSERTS LLC