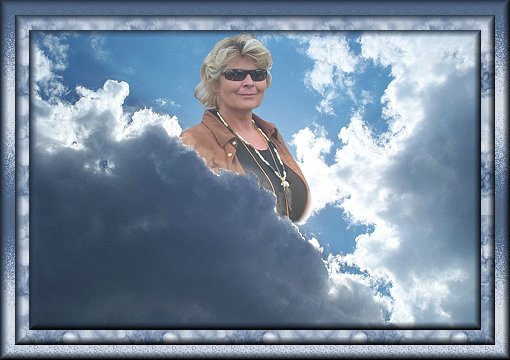 Whenever I Think Of You





My thoughts soften & I think of these feelings that radiate from you.




Peacefulness

God Love

Spirituality

Prayer Warrior

Concern

Caring

Unconditional Love

Laughter

Care Giver

Acceptance

Light

Leader

Teacher

Inner Beauty

Outer Beauty

The Feminine

Compassion

Loving

Unity


You entered our lives many years ago. (No, I'm not referring to your age, Silly!) Just that you were there & at that time, I didn't realize the importance of your friendship. "Circumstances" brought us together again. This time I know what a special person you are & I never want to lose touch. You are for sure & forever... My Sister. (In My Heart & in Christ.)




To A Friend




I'd like to be the kind of friend

That you have been to me.

I'd like to be the special help

That you've been glad to be.




I know I'm blessed for only God

Can make a friend like you.

You know just how to cheer me up

Whenever I feel blue.




Could I but have one wish fulfilled.

This one only would it be -

I'd like to be the kind of friend

You've always been to me.




Author Unknown



It was so good to see you again! You probably didn't even realize it, but your presence at the funeral home made it seem somehow easier. I know how much dad loved you. His eyes would just light up whenever he spoke of you.
You also seem to know when I need a lift, either in Spirit or my Heart. It seems that I check my e-mail & there's something there from you that either makes me laugh (when I need it) or cry (when I need it). Your friendship means a lot to me MarMar & I hope it lasts forever!