Intergrations Therapeutic Bodywork
WHO MAY BENEFIT FROM BODYWORK?
Those interested in improving health and body functioning.

Sufferers of back, leg, neck, or foot pain; headaches, or sinusitis.

Those with physically or mentally demanding jobs.

Those who feel anxious or have trouble sleeping.

People whose mobility is limited by accident, injury, or illness.

Those recovering from addictions.

Survivors of physical and/or emotional abuse.

Those who struggle with self-esteem and/or body image issues.



WHAT IS INTEGRATIONS THERAPY?
Using a multi-disiplinary approach to wellness, the therapist creates an individualized program designed to aid the client in releasing stress from the body while she/he develops skills to better cope with the causes of the stress.



WHAT IS INTEGRATIONS TREATMENT?
SWEDISH MASSAGE - A Technique designed to loosen and drain toxins from the body, improve circulation and flexibility, and to increase production of endorphins (the body's own tranquilizers).

SHIATSU - is a therapy designed to decrease or open energy blocks.

ESALEN MASSAGE - Promotes healing of body and mind with the use of nurturing touch and sensitivity to the client's state of mind, amount of body armor, and level of body/mind awareness.



ADDITIONAL SERVICES
WORKSHOPS - Available to individuals, couples, and groups in massage, stress management, and various aspects of communication.

WORK-SITE MASSAGE - Available to businesses interested in offering a 10 - 15 minute stress-reducing massage treatment to employees.






(517) 947-6205
willowrichmond@aol.com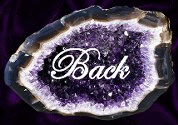 © 2011 - 2012