RETURN OF THE LAWMAN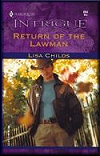 May 2002 - Harlequin Intrigue #664 - ISBN:0-373-226644-0


WANTING HIM COULDN'T BE HELPED - FALLING FOR HIM HAD TO BE

Dylan Matthews had left Winter Falls a young man rocked by tragedy; he returned a seasoned big-city cop with a dangerous case to solve and scars that were still too tender to share.

Lindsey Warner couldn't deny that she still wanted Dylan - had never stopped wanting him. But she was a woman now, a successful investigative reporter, and she hadn't come home to relive the past. No, if she was going to survive another encounter with Dylan Matthews, then she'd have to stick to getting her story and getting out... before she got in over her head.




********************





SARAH'S SECRETS"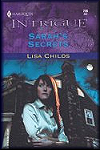 July 2003 - Harlequin Intrigue #720 - ISBN 0-373-22720-5


EVERY WOMAN HAS HER SECRETS

And Sarah Mars-Hutchins had more than one secret to keep. But her tumultuous past caught up with the young widow in the flesh when a devastatingly handsome former FBI agent came to question her. Royce "The Tracker" Graham was dangerous to the safe little world Sarah had created for herself and her son in the tiny town of Winter Falls, Michigan. Someone wanted to remove Sarah from her child's life, yet Royce was there, foiling kidnapping attempts and murderous plots... all the while disarming her with his sultry midnight kisses. But could Royce unlock the secrets of Sarah's heart before it was too late?




********************





BRIDAL RECONNAISSANCE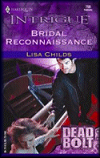 February 2004 - Harlequin Intrigue #758 - ISBN 0373227582


FAMILIAR STRANGERS...

Amanda Smith's worst fear had been confirmed: the man she'd sent to prison was getting released. After surviving a brutal attack that had stolen her memories, she'd spent the past six years looking over her shoulder. And she was getting ready to run again, when she suddenly found herself in the protection of Evan Quade — the husband she couldn't remember.

But proof of Evan's claim was stamped on the face of her five-year-old son. Though she knew she should keep her distance, Amanda was drawn to the larger-than-life man who swore to defend her — and their son — from a madman bent on revenge. Now, with only each other to trust, could they overcome danger — and desire?




********************





THE SUBSTITUTE SISTER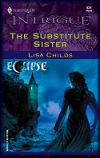 March 2005 - Harlequin Intrigue - ISBN 0-373-88608-X


Ghostly Whispers

Rocking chairs moving to and fro in the night and an inherited house straight out of the eeriest of ghost stories. These were the things Sasha Michaelson found when she arrived on Sunset Island to collect the body of her identical twin... and take charge of her newly discovered niece.

But even more frightening to Sasha than her sister's shadowy presence in the old house, and the killer still running loose on the small island, was the fact that Sheriff Reed Blakeslee stopped her breath and made her heart pound fast.

But was the brooding lawman's determined search for answers caused by a love that hadn't stopped with death... or by a desire - for Sasha - that he couldn't deny?




********************





TAKING BACK MARY ELLEN BLACK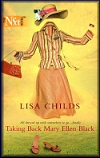 August 2005 - Harlequin Next - ISBN 0-373-88049-9


A starter marriage hadn't been the first act Mary Ellen Black had meant to script for herself, but bowing out provided a hard-won perspective: The most important things in life were not things at all, but the people she held dear. In her case, the lovable eccentrics she called family, the ones who were more than ready to support her leading role — if only she'd step into the spotlight. So now Mary Ellen's drafted act two — her return home — and she's pretty sure she's ready for the performance of Her Life, starring a strong, single mother of two.

She's all dressed up and ready to take on the world... and take back the woman she was meant to be.


Excerpt:

Usually, the A, B, C's start it all, the beginning of the alphabet, of words, sounds, books. In this case, the first chapter of my life will start with D, for divorce, which, in some ways, is really when my life began — when I first took back Mary Ellen Black.

My husband, ex-husband as of today, hadn't wanted her, hadn't even bothered to turn up at the courthouse to contest my asking the judge for my name back, the name I'd been born with but couldn't use again until I was told it was legal. Eddie hadn't contested my full custody of the girls, either; he knew pushover Mary Ellen would let him see them whenever he wanted. But he hadn't wanted, not since he'd walked out on us for the twenty-year-old waitress at the restaurant he owned — or barely owned. If what he'd convinced the Friend of the Court was true, the restaurant was losing so much money that he couldn't pay child support.

And so I was stuck where I sat, in my grandmother's car, in the alley behind my parents' house in the old West Side Grand Rapids neighborhood where I'd grown up and where I'd had to return after the bank had foreclosed on my gorgeous six-year-old house in Cascade. The repo man had taken my SUV, so I had Grandma's Bonneville to use since her cataracts prevented her from driving anymore. Of course, she could still keep track of ten bingo cards every Saturday morning at Saint Adalbert's.

Sitting in the car behind my parents' house wasn't going to help me figure out how everything had gone so wrong. I knew that, but still I couldn't summon the energy necessary to open the car door and crawl out. I'd done enough crawling when I'd begged Eddie to come back, to work things out, and then when I'd lost the house, I'd crawled home to Mom, Daddy and Grandma.

No, Mary Ellen Nowicki had done all the crawling; Mary Ellen Black was stronger than that. I didn't know much else about her anymore, but I knew that. Yet still I slumped on the bench seat of Grandma's old Bonneville. No wonder her blue-haired head didn't show above the steering wheel. This seat was low, really low.

I glanced over the wheel and around the alley. No yard. Just the big, square two-story house where I'd grown up, the alley and the detached garage. Inside the dark shadows of the garage, the tip of a cigarette glowed. Dad had knocked off early from the butcher shop and was checking his oil. That's what he told Mom he was doing when he was really out getting a smoke. Nobody checked his oil as often as Dad did.

If he wanted to talk to me, he would have stepped out. Despite living in the same house since the foreclosure on mine a few months ago, we'd managed pretty well to avoid each other. I was his little princess, and he had always sworn to protect me from all the bad things in the world. He couldn't protect me from this. And that hurt him more than it did me. I had grown up; I was responsible for my own happiness or lack thereof.

I pushed away the fleeting thought of turning the key in the ignition and backing out of the alley. Three blocks farther down was a bar, a strip club now. I could get a drink there. The fact that I didn't drink didn't erase the temptation. Hell, maybe I could even get a job there. Divorce was the only successful diet I'd ever gone on. My clothes hung on me.

A glance in the rearview mirror revealed lank, brown hair and a washed-out face. Yeah, like I could get a job in a strip club. I probably wouldn't make as much as I did waiting tables at the VFW, and the biggest tips the vets gave were quarters. That was the only job I'd been able to get since being out of the workforce so long, as a stay-at-home mom. Before dropping out of design school to marry Eddie, the only job I'd ever had was waiting tables. But the job at the VFW was only temporary while the regular waitress was healing from a broken hip.

With a heavy sigh, I threw open the creaky door. Dad couldn't ignore that sound. Nothing moved in the garage but the glowing tip of the cigarette. "Daddy?"

He eased out of the shadows toward the gravel driveway. "Mary Ellen?" He never lifted his gaze from the tip of his contraband.

"Yeah, Dad." It's me. Look at me! But we weren't that kind of family. We didn't face our problems. We ignored them until they walked out on us. We both turned our heads, scanning the alley and the little ribbon of grass between the garage and the house. "'so, Mom's gone?" I asked.

"Yeah, she took the girls and her mother to the store. Thought you might want to be alone after..."

But I wasn't alone, not if he would look at me and talk to me, really talk to me. But that wasn't happening. And Mom, fearing that I might fall apart in front of my children, had taken them away. I wasn't allowed to fall apart with anyone. I had to do it in private, crying into the lumpy mattress of the foldout bed of the couch in the den. Maybe I didn't want to wait until I was alone in the dark to fall apart. Not that I wanted to fall apart. "That was nice of her," I said.

He nodded. "Yeah, your mother's really worried about you. So are the girls."

They'd had to leave their home and their school. Next week they'd start at a new school where they knew only a handful of neighborhood kids they'd met over the summer. Their world had fallen apart, and they were scared that I couldn't fix it. They weren't the only ones.

"I'll be fine, Daddy." Maybe if I repeated the lie enough, I'd believe it, like I had believed Eddie and I had had the perfect marriage, the perfect life... until debt and infidelity had eaten it away.

"Yeah, you've always been a smart girl, Mary Ellen. A real smart girl."

The laugh slipped out. Daddy was the only one who ever complimented me, but he didn't have a clue. "Thanks, Dad."

"I mean it, Mary." I detected a slight slur and eased closer to him. Beer breath almost covered the scent of blood and garlic that clung to his clothes. So he still had another stash from Mom; I'd thought he'd given up drinking years ago. With his high blood pressure and his high cholesterol, cigarettes and alcohol weren't just forbidden, they were suicidal. If only I'd had an ounce of my father's strong, stubborn will...

"Got another one, Dad?"

"Smoke?"

Since my eyes were already tearing up, I doubt I could adopt that vice of his. And I'd die if my girls ever saw me smoking. "A beer."

"You don't drink."

"I just started."




********************





"LEARNING TO HULA"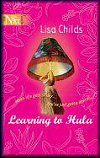 August 2006 - Harlequin Next #55 - ISBN 0-373-88105 3


Being Strong Is a State of Mind...

Everyone in town thinks Holly DeJong has handled her husband's death well, including her. Until the day she spots a cupcake display at Smiley's General Store and lets loose. Holly's husband is dead... because he cheated on her. He didn't have just one Kitty Cupcake on the side; he had boxes of them!

Now everyone in town thinks she's lost it, except Holly. For the first time in months she feels as if she can handle anything, including her children, dating-minded family members and a certain deputy with more on his mind than the cupcake massacre. Just like the hula dancer on her husband's favorite lamp, Holly is learning that happiness comes from swaying with whatever possibilities life throws her way.




********************





"The Witch Hunt Series"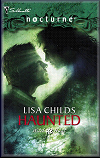 Book 1 - "HAUNTED" - December 2006 - Silhouette Nocturne #6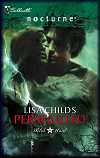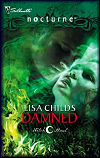 Book 2 - "PERSECUTED" - April 2007 Book 3 - "DAMNED" - August 2007
********************
CHRISTMAS PRESENCE: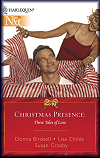 December 2007

Harlequin Next #97 ~ Isbn-13:978-0-373-88147-5

Three tales of love - Featuring Lisa Childs'

SECRET SANTA

When Maggie O'brien receives gifts from a secret Santa, she suspects one of the three men in her life has finally wised up to how special she is. Who's the mystery man —her ex, her boss, or that good-looking car mechanic? Come Christmas morning, will true love be waiting under Maggie's tree?




********************





HARLEQUIN® ~ AMERICAN ROMANCE® ~ 1198

Feb ~ 2008

ISBN-10: 0-373-75202-4

First of four books in the "THE WEDDING PARTY"

UNEXPECTED BRIDE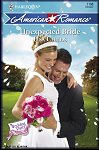 Always A Bridesmaid?

Only her best friend's impending nuptials could bring Abby Hamilton back to her Michigan hometown. But when the bride runs away, the wedding reception turns into an unexpected homecoming party for Cloverville's Prodigal Daughter. Everyone's happy to see Abby ... except Clayton McClintock, the bride's straight-arrow older brother — and Abby's unrequited crush.

Where Abby goes, trouble seems to follow. But Clayton has to admit the adult Abby is very different from the rebellious eighteen-year-old who left without a backward glance. She runs a successful business and is a single mother to an adorable four-year-old who is quickly stealing Clayton's heart. Suddenly a man with no intention of settling down is thinking about making a home and a family — with Abby. If he can get the marriage-shy single mother to the altar...



********************




HARLEQUIN® AMERICAN ROMANCE® 1210

May 2008

ISBN-13:978-0-373-75215-7

Second of four books in the "THE WEDDING PARTY"

THE BEST MAN'S BRIDE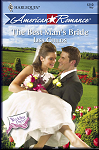 A Bride At Last?

Her sister's wedding is the last place Colleen McClintock expects to fall in love. Especially when the object of her affection is a man who has never given her a second look, at the hospital where they both work. Sexy, irresistible Dr. Nick Jameson may be everything a woman could want in a man. But he's definitely not husband material.

Best man at his best friend's wedding is the closest Nick plans to come to marriage. Even if he can't stop thinking about sweet Colleen. When the bride suddenly bails, scandal starts brewing and the town is in upheaval. And Nick and Colleen have to decide whether to give Cloverville a wedding after all...



********************




The third book, FOREVER HIS BRIDE - August, 2008




********************




The fourth book, FINALLY A BRIDE - October, 2008



© 1999 - 2009
All Rights Reserved: By Evermind