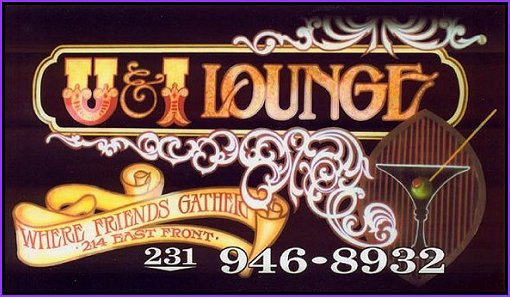 This was designed and painted by Starek & Barbour in 1985, during the
"Artgroup/Starek" days in their third floor studio loft overlooking
West Grand Traverse Bay.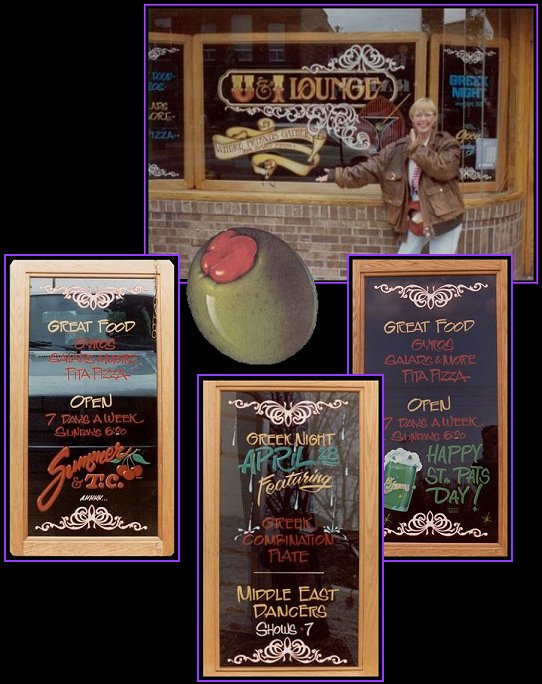 My Dad loved this sign of mine. Hal Barbour and I designed, gold leafed,
painted and airbrushed this 4' x 6' x 1/4" black smoked glass panel
and framed it in Oak.
The smaller panels 24" x 40" were hand painted and repainted monthly
to fit the season or 'special fare' offered by the U&I LOUNGE.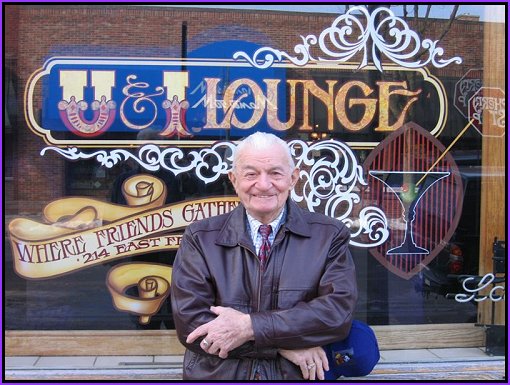 © 2001 - 2011
© STAREK DESIGN