This crazy wild Aqua colored Chevy pick up was cut out of 3/4" signboard and is 4 foot high by 7' 4'' wide, and graces the wall of Mike's Auto Care in Atwood, the Adorable.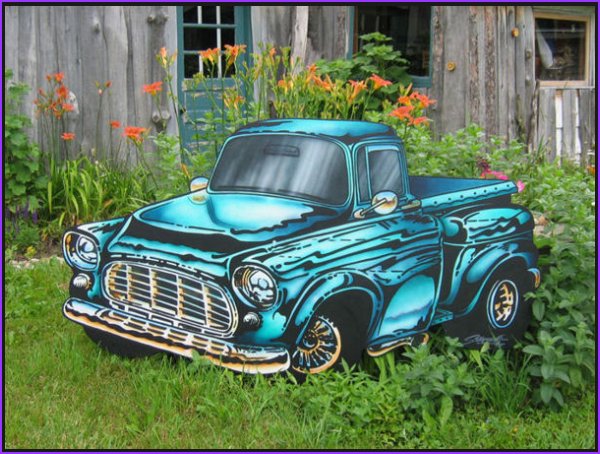 Chris, Mike, and their Grandude! GREAT FOLKS!!!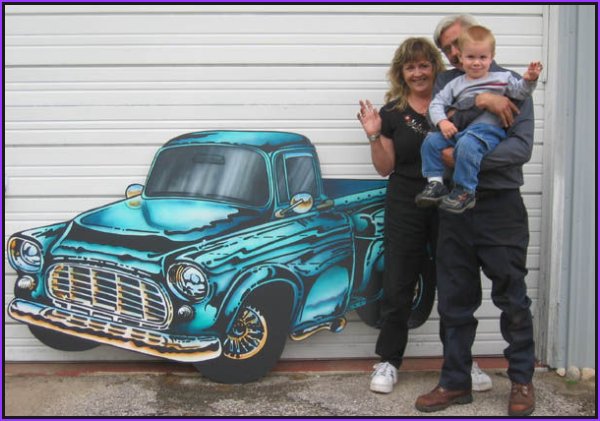 Mike BEAMING! , , like it was the first time he ever saw his name in 30" letters!
and this is only 1/3 of the sign!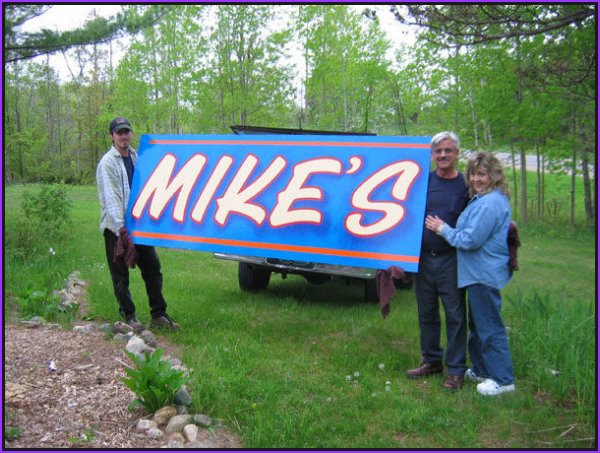 Thanks to Mike & Chris, Starek put Atwood on the map!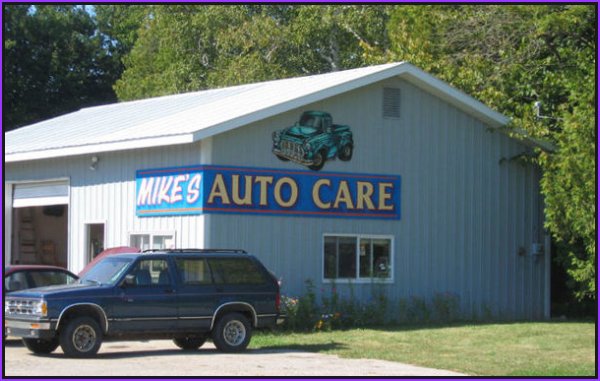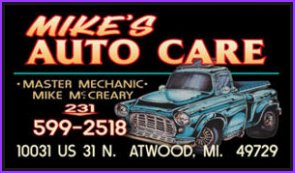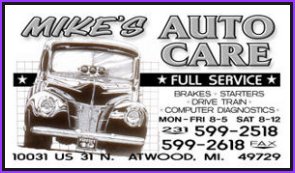 BACK to Idea Department BACK to Painted Signs
© 2001 - 2011
© STAREK DESIGN