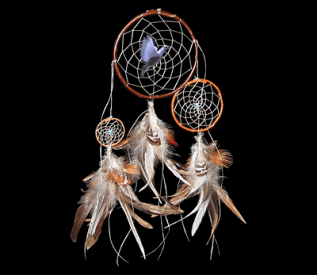 Join us in our new inception as Aanii Grandmother Kee!
· Many workshops are planned which include Eating As Our Ancestors Ate, The Philosophy, Sacred Use and Growing of Semaa for Traditional Ceremonies, Peacemaking, Our Walk in the Woods activity, Prayers, Teaching Herbs, their uses and Medicinal Value, Workshops on Knick Knick, Medicine Bags, Dream Pillows and much more!




These are the Past Accomplishments of HOLY HILL
· Holy Hill was awarded a Planning Grant by the Michigan Humanities Council to assess Community Support for the publishing of a book about Keewaydinoquay's life.

Keewaydinoquay, Stories from My Youth
First book compiled, edited, and published by The University of Michigan Press in 2006.

· Above book was named by the Library of Michigan as one of their "Twenty Notable Books of 2007."

· Trustee Attendance at a Reception at the Governor's Mansion, followed by a Gala Celebration at the Library of Michigan, presided over by Governor Jennifer Granholm and attended by over 400 invited guests.

· Workshops and Presentations: Eight workshops and twenty-five formal presentations about Keewaydinoquay, her books, and the work of her Trust also known as The Holy Hill Center, Inc. in 2007 and 2008.

· Attendance at these events was over 900 participants.

· Book Sales: Approximately 3,000 copies of the book have been sold.

· Availability: The book is stocked by all three library clearinghouses in the United States, Amazon.com and upnorth.com.

· Library Use: Nearly 100 copies of the book have been purchased for permanent use in university, school, and community libraries across the country.

· Keewaydinoquay, her teachings, pamphlets, and her teaching stories have been an anchor since 1994 at the annual Teachers of Experiential and Adventure Methodology Conference (T.E.A.M.), at Northeastern Illinois University, in Chicago, Illinois. The attendance each year is approximately 300 participants from across the United States. The Holy Hill Center, Inc. has continued Keewaydinoquay's presence yearly since her passing. Since 1998 over 3,000 educators have been influenced by Keewaydinoquay's teachings.

· Carlingford, Ireland: A trust member went to Ireland, invited by Beanfeasa Margaret Connolly, the spiritual leader of Ireland, to present a workshop to the Woman of the Nine Fold. This took place for the purpose of sharing the teachings of Grandmother Keewaydinoquay and share ceremonial teachings.

· The Holy Hill Center developed a website presence in 2007.

· The Holy Hill Center developed a blog in 2008.

· Newspaper articles about Keewaydinoquay and the work of her Trust in the Traverse City Record Eagle (two articles), the Mayville Monitor, the Lapeer County Press, The Kalkaskian, the Grand Traverse Insider, among others. Combined circulation is approximately 150,000 readers.

· Television interview regarding Keewaydinoquay and the work of the Trust aired on NBC affiliate Channels 7 and 4 in Northern Michigan.

· A Silent Auction and Benefit Concert by Claudia Schmidt, gifted musician, songwriter and singer, and friend of Keewaydinoquay, was held in Traverse City.

· The real property located at 201 Second St., Leland, Mi. was used as a teaching center where ceremonies were carried out according to Keewaydinoquay's teachings.

· Regularly scheduled activities were ongoing at the Center. These activities included a three-day series of workshops and activities on Thanksgiving weekend 2008, a basket making workshop in February, 2009, a Valentine's Day silent auction, an evening of drumming and singing also in February, a medicinal workshop in March, 2009, and Memorial Day facility spring cleaning and planting.

· Holy Hill Center also participated in a world-wide peace fire ritual in September, 2009.

· An Executive Director was named.

· Holy Hill was awarded a second grant from the Michigan Humanities Council to research and prepare materials for publishing the story of Keewaydinoquay's life.

· Holy Hill was awarded a third grant from the Michigan Humanities Council to bring to publication a book about Keewaydinoquay's adult life.

· This second book is nearly completed and ready for publication.

· University of Michigan Press has expressed interest in the second manuscript.

· A feature article was published in Traverse Magazine and Up North, a subsidiary, carries the first book as do numerous local bookstores.

· Holy Hill has also participated in two Inner Light Conferences in Traverse City as another way of making its presence known in the community. A third event is planned for Spring, 2010.

· Holy Hill has also participated in the Bioneers Conference, an international conference held annually in Traverse City addressing the effects of human behavior on the environment. This aligns with Holy Hill's stated mission of Connecting Cultures, Communities and the Environment for the Good of All.




AANII GRANDMOTHER KEE INC. © 2009 - 2013