A few ingredients may have been added or changed due to what we now have available to us. If possible in recipe, use wild rice - not just noted as wild but actually certified as wild-crafted, harvested in the traditional way. (Not paddy-grown rice which is sometimes passed off as "wild.")


If you have a recipe to share please submit it to
aaniikee@yahoo.com
Submissions may include pictures.

Wild Rice and Grape Salad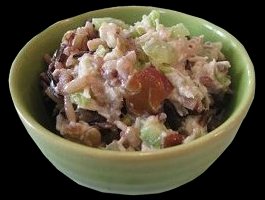 3 cups cooked rice
1 cup seedless green grapes, halved
1 small can water chestnuts, sliced
1/2 cup celery, chopped medium-fine
1 big bunch green onions, chopped medium-fine
1/2 cup slivered or sliced almonds
1 cup Hellmans mayo, do not use substitutes


Stir vegetables and mayo into rice, stir grapes in gently. If too thick, thin with a little milk. Taste for seasoning. Refrigerated, this will keep several days. Improves it, to make it the day before, so the mayo sinks in and blends a little. If you do make it in advance, don't add any more seasoning until you taste it the next day. You can also put leftover chopped up chicken or turkey in this salad.




Bird Stuffing

Fry green onions & celery. Add chopped nuts, chopped unpeeled apples, chopped dried fruit or berries & sunflower seeds. Mix in cooked rice according to your needs. Rice stuffing won't absorb fat the way bread stuffing does, but wild birds usually aren't very fat anyway, and neither are small chickens and most turkeys. Remember that one cup of raw rice cooks up to 4, and make an amount somewhat larger than needed to stuff your birds because people like it a lot, so put some in a (covered) casserole too. Taste stuffing & add whatever seasonings you like with it. Use no conventional poultry seasonings and remember it doesn't need so much salt as regular rice, maybe none. Before you stuff wild birds wash inside and out very well with water that has baking soda and salt in it, then rinse. Then rub the cavity with butter.




Indian Cornmeal Pudding
Serves 4-6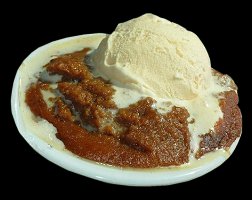 There must be several hundred recipes for this. East coast tribal people taught settlers how to make it. Settlers sometimes called it "Hasty pudding" kind of a joke, because the stone-ground cornmeal required many hours of baking. This recipe adds a small amount of soy grits - precooked soy beans ground up to a fine quick-cooking meal.


4 cups milk
1 cup yellow cornmeal
1/4 cup soy grits soaked in 1/2 cup water
1/3 cup butter
1/2 cup brown sugar
2/3 cup light molasses
3/4 tsp salt
1/2 tsp cinnamon
1/4 tsp cloves
1/4 tsp ginger
1/8 tsp allspice
1/8 tsp nutmeg
1/2 cup fine-chopped dried apples (optional)
2 eggs

In a big pan, bring the milk to a boil, then add the cornmeal and soy grits gradually, stirring rapidly to keep lumps from forming. Lower heat and beat vigorously until it starts to get thick (about 5 minutes). Remove from heat. Add butter, sugar, molasses (can use maple syrup) and spices. Let cool slightly. Stir in 2 beaten eggs. Pour into buttered baking dish. Bake 50-60 minutes at 325°, until pudding is firm. Serve warm with cream, vanilla icecream, or plain yogurt.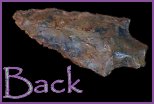 AANII GRANDMOTHER KEE © 2009 - 2013