PUBLICATIONS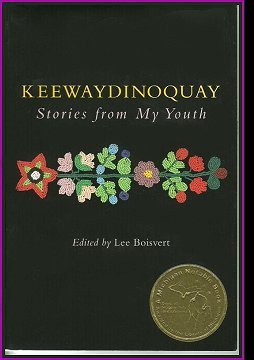 Our first book, "Keewaydinoquay, Stories From My Youth" edited by Lee Boisvert, has been named a Notable Michigan book for 2007 by the Library of Michigan Foundation. The work to do this was supported by a grant from the Michigan Humanities Council, which is a state affiliate of the National Endowment for the Humanities. It was published by The University of Michigan Press in 2006, and can be ordered through us. It is available in libraries and some book stores and can also be ordered on-line.

This book is a remarkable account of what it was like to grow up as a young Native woman stuck between traditional native values and the newer western lifestyle. It lays out the foundation for the life of Keewaydinoquay (called by her friends and students "Nokomis" or grandmother as a term of respect) and tells how experiences helped her to become a caring teacher to both Natives and non-natives alike.







"The Work of Keewaydinoquay" is currently in process and will be available soon.

This work was also supported by a grant from the Michigan Humanities Council, an affiliate of the National Endowment for Humanities, and The Leelanau Historical Society and the Elk Rapids Historical Society are both sponsoring organizations. We offer our deepest gratitude.

It is an amazing opportunity to have a second grant from Michigan Humanities Council to prepare a book about the adult life of Keewaydinoquay Margaret Peschel. This book will focus on the works of her life... the contributions that she made to the cultural landscape of Michigan.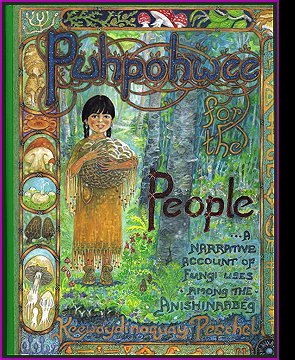 The Blueberry Bush laughed and kissed Walks-With-Bears on her baby lips. The baby girl laughed at the exotic fragrance and poignant taste and kissed that sweet bush right back again. Ever since, even after the child became the woman Keewaydinoquay, there has been, between the plants and this person, an affectionate affiliation which has continued for over eighty years. In this particular volume, our Native American author tells us about early adventures with the fabulous fungi spirits~~ or is it about fungi adventures with human spirit? In any case, it is surely a first of its kind.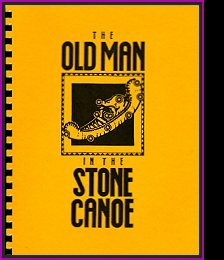 Here is a story which concerns a constellation of stars. This is a group of stars that belong together, which the forefathers of European people recorded in their books by the name of Cassiopeia. In the star outline of this constellation they saw a beautiful young woman chained to a rock, and of course they liked their story, or they wouldn't have seen it that way.

All ancient peoples seem to have had similar stories about the nearby Bear constellations. Our ancestors didn't have the same story about this particular constellation, and they didn't think it looked like a young woman at all. The Anishinaabeg said it was an old man in a canoe with a blanket over his head. Even to this day we call the constellation AKIWESI (Ahkeewaysee), and the legend is ....



The Old Man In The Stone Canoe.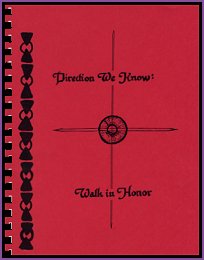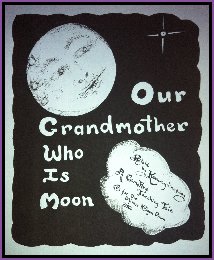 AANII GRANDMOTHER KEE INC. © 2009 - 2013