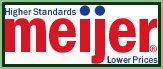 Meijer Community RewardsSM allows us to raise funds to meet our organization's goals quickly and easily. Here's how you can participate. We need you, our supporter, to join Meijer Community RewardsSM. It's free and can be done online at Meijer.com/rewards, in store by applying for a Meijer Credit Card or by mailing the an enrollment application to Meijer 1 Card application processing (address is on the form). The Meijer 1 CardSM is a non-financial card that should be used with cash or a PIN-based debit card to link your purchases to your Meijer Community RewardsSM account. If you already have a Meijer Credit Card, just call 1-800-962-7011 to add Meijer Community RewardsSM to your Meijer Credit Card account. Then simply use your Meijer Credit Card or pay with cash or your PIN-based debit card with your swiped Meijer 1 CardSM whenever you shop at Meijer. Use it for Meijer gas, food, clothing, toys, housewares, jewelry, hardware, garden and more! We'll automatically receive a percentage of your purchase totals, with double the rewards when you use your linked Meijer Credit Card!

This program can make a wonderful difference in enabling us to serve you! Meijer Community RewardsSM gives rewards on over 150,000 items! Best of all, the program automatically earns money whenever you shop, 24 hours a day, 7 days a week.

The sooner you join, the sooner we'll begin receiving rewards! Please apply today!

If you have any questions, please call us at the office or visit the Meijer website at Meijer.com/rewards.
Thank you for your support.
Sincerely,
AANII GRANDMOTHER KEE

Meijer Community Rewards Organization # 261169




AANII GRANDMOTHER KEE welcomes the presence of the following and any others who are interested in sharing our energy.



NANCY SCHEIBE - ~ author - ~ www.ripplesofwisdom.com

EVOLVE ~ Books, Music & Gifts to Support Evolving Life Journeys ~ (231) 334-6699

STANETTE AMY ~ General practice of law, certified to practice in Veteran's Administration Court ~ (810) 513-5606

CLIFF OSTLING HOME REPAIRS ~ Certified Energy Specialist ~ (231) 590-2100

GREG KEMPPAINEN ~ BA Massage Therapist, Yoga Instructor ~ (517) 896-0080

WILD ROSE GARDEN SERVICE ~ Design-Create-Maintain-Consult ~ (231) 325-4242

TAHNODIN LORENZEN ~ BA Ecology, MA Education, Traditional Story Teller, Native American Astronomy presentations, Artisan in natural materials ~ (505) 995-0165

STAREK DESIGN ~ Ralph Starek ~ Specializing in "World Class" Graphic Design, Hand Painted Signs, and Air brushing and vinyl lettering ~ starekdesign.com ~ (231) 409-7827

GEORGE MOHEMEDALLY, DO. ~ The physician who cares about your total life and health ~ (810) 631-4060

SACRED WAYS ~ Jennifer Hayes CMT ~ Massage Therapy, Body Work, Sacred Healing ~ sacredwaysofhealing.com

JEN'S NETWORK ~ Networking to Connect People and Purpose ~ (231) 539-8886

D'VINE WINES ~ Maria Carlin ~ dvinewinesatthemarket.com ~ (810) 235-9463

CHERRY REPUBLIC ~ Everything Cherry ~ cherryrepublic.com ~ (800) 206-6949

RAINA SALK ~ Essential Oils, Cranial/Sacral Therapy, Ear Candling ~ (231) 590-9329

SYNERGY BODYWORKS & BOTONICALS ~ Lip Balms, Herbal Salves, Soaps, Herbal Flax Bags, Massage Therapy

STARHAWK CREATIONS ~ Personal Spirit Bags, Animal Totem shields, Prayer feathers, ceremony fans and Native & Nature Inspired Art-Crafts-Creations from Ralph StarHawk and Jenn Moon Bear ~ Starhawk Creations ~ (231) 409-7827

SOUTHFIELD FAMILY SPA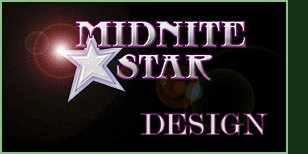 Graphic Design & Website Development.
Personal or Business sites.
You deserve to be noticed!

midnitestar.biz ~ (231) 421-3385
Ask for Char!

MidNite Star Design is offering special pricing on design & development of a website for any business or person that supports Holy Hill Center. Basic sites start at $500. For any site agreed upon for $500 - $600 we will donate $100 to Holy Hill Center. For sites that are quoted at $700 or above, the donation amount will be $200. Call us to get a personal quote. We will also accept payment plans and in some cases an exchange of services.




Highlight coupon to print.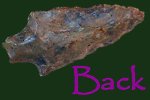 AANII GRANDMOTHER KEE
© 2009 - 2013