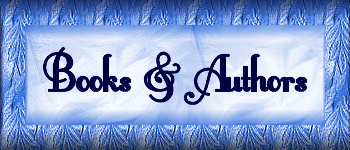 On this page you'll find a list of some of my favorite authors & books
as well as links to info about them & their works.
Click on their pictures, banners or text links to read about them.
STEPHEN KING - BRIAN FROUD - PIERS ANTHONY - R.L. STINE
All are favorites of mine.
**************************************************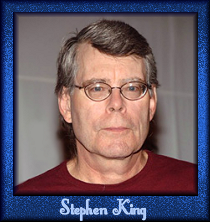 MY HERO! HeHe!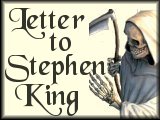 I wrote this for "KING" in 1998.
Click here to view a list of
HIS WRITTEN WORKS
**************************************************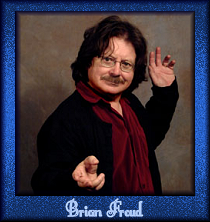 Created the characters for the films
"The Dark Crystal" & "Labyrinth"
Good/Bad fairies is a must see, must read!
Brian has many different books on fairies. However, many of the titles to these books are.... "Fairies"! The cover art distinguishes each book. His books contain information as well as lots of artwork. He is, after all, a TRUE ARTIST! I hope you take time to check out his site. His talents are innumerable, both with words & his visions.



**************************************************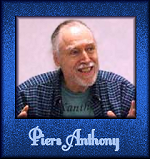 Read everything about the Xanth Characters & Family tree.
Also find out about the ChroMagic Series
& much more!
Click here to view...
A Partial List of Books.
**************************************************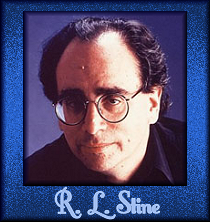 Click here for a list of titles.
GOOSEBUMPS TITLES
**************************************************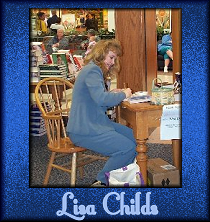 It was so nice meeting you, Lisa!
Lisa writes for HARLEQUIN® ~ AMERICAN ROMANCE®
Click here to view previews
**************************************************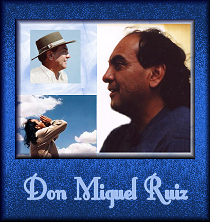 Author of: "The Four Agreements: A Practical Guide to Personal Freedom"
and "The Mastery of Love: A Practical Guide to the Art of Relationships".
The Voice of Knowledge: A Practical Guide to Inner Peace
Prayers: A Communion with Our Creator
The Toltec Prophecies of Don Miguel Ruiz
Oraciones / Prayers: Una Comunion Con Nuestro Creador / A Communion With Our Creator (Toltec Wisdom)
Beyond Fear: A Toltec Guide to Freedom and Joy - The Teachings of Don Miguel Ruiz
The Toltec Way: A Guide to Personal Transformation
Whispers of Spirit & Happiness: Affirmational Soundtracks for Positive Learning
Whispers



**************************************************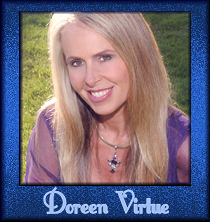 Author of: "Healing With The Angels"
Also: "Chakra Clearing"
Manifesting with the Angels
Messages from Your Angels
Indigo, Crystal, and Rainbow Children
Healing with the Fairies
Angel Visions
Angel Visions II: More True Stories of People Who Have Had Contact With Angels, and How You Can, Too!
Fairies 101
Thank You, Angels
How to Hear Your Angels
Healing Words from the Angels: 365 Daily Messages
Angel Numbers: The Angels Explain the Meaning of 111, 444, and Other Numbers in Your Life
Daily Guidance from Your Angels: 365 Angelic Messages to Soothe, Heal, and Open Your Heart
The Crystal Children: A Guide to the Newest Generation of Psychic and Sensitive Children
Connecting With Your Angels
Constant Craving: What Your Food Cravings Mean and How to Overcome Them
Archangels & Ascended Masters: A Guide to Working and Healing With Divinities and Deities
Angel Blessings Candle Kit
Angel Medicine: How to Heal the Body and Mind With the Help of the Angels
Goddesses and Angels: Awakening Your Inner High-Priestess And Source-Eress
Past-Life Regression With the Angels: Gently Unlocking the Secrets of Your Prior Lives
Losing Your Pounds of Pain: Breaking the Link Between Abuse, Stress, and Overeating
The Lightworker's Way: Awakening Your Spiritual Power to Know and Heal
Divine Prescriptions
Your Body, Yourself: A Guide to Your Changing Body
Divine Guidance: How to Have Conversations With God and Your Guardian Angels
The Best of Doreen Virtue
My Kids Don't Live With Me Anymore: Coping With the Custody Crisis
Earth Angels: A Pocket Guide for Incarnated Angels, Elementals, Starpeople, Walk-Ins, and Wizards
Yo-Yo Relationships: How to Break the "I Need a Man" Habit and Find Stability
The Care and Feeding of Indigo Children
Eating in the Light: Making the Switch to Vegetarianism on the Spiritual Path
Praying Peace
My Guardian Angel: True Stories of Angelic Encounters from Woman's World Magazine
Crystal Therapy: How to Heal and Empower Your Life with Crystal Energy
Healing Your Appetite, Healing Your Life: A Spiritual Approach to Life and Weight Management
In the Mood: How to Create Romance, Passion, and Sexual Excitement by Falling in Love All over Again
Divine Magic
Angel Therapy: Healing Messages for Every Area of Your Life
Angels Among Us
Thank You, Angels
Realms of the Earth Angels: More Information for Incarnated Angels, Elementals, Wizards, and Other Lightworkers
Angel Medicine: A Healing Meditation With Music By Angel Earth
I'd Change My Life If I Had More Time: A Practical Guide to Making Dreams Come True
Karma Releasing: Clearing Away Painful Patterns from Your Past
Angel Guidance Board
The Gift of Giving: To Receive Love, First You Must
Angel Photos: Heartwarming Photos and Stories from People Who've Received Comforting Signs, Messages,
and Visits from Angels
The Romance Angels: How to Work With the Angels to Manifest Great Love
If This Is Love, Why Am I So Lonely?



**************************************************

This is a link to CEMETERY DANCE.
It's a site where you can buy their magazine & other cool stuff!
There are free reads & games, too!
**************************************************
© 1998 - 2017
All Rights Reserved:
CHARLENE HANCZ