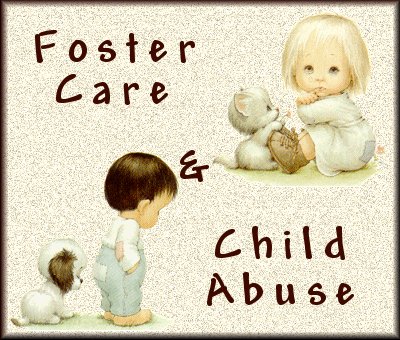 I abhor any type of violence against children.

KELSEY BRIGGS
Dec. 28 2003 - Oct. 11 2005
A Law Was Passed In Her Name
April 28 ~ Kelsey Brigg's Day
If you're thinking about adoption, here's a good starting point.
FACES OF ADOPTION
America's Waiting Children.
You may also call the:
NATIONAL ADOPTION CENTER
at 1 800 TOADOPT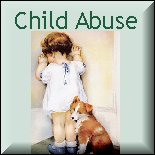 This link concerns children missing from Michigan.
"Help find a missing child."
"Call 1-800-THE-LOST (1-800-843-5678) if you've seen one of these children."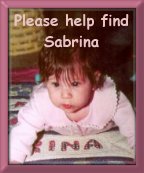 Sabrina Paige Aisenberg
This site is updated regularly.
There have been many developements.





Childhelp USA/Forrester National Child Abuse Hotline

1-800-4-A-CHILD * (1-800-422-4453)

TTD Hotline * 1-800-2-A-CHILD * (1-800-222-4453)

Childhelp USA operates the National Child Abuse Hotline (1-800-4-A-Child) providing 24-hour professional crisis counseling and referral services in all 50 states. Childhelp also provides counseling for adult and teen survivors of abuse at its Los Angeles Center, residential treatment for abused children at its Villages in California and Virginia, abuse investigation services at its Children's Advocacy Centers in Tennessee and New York, and abuse prevention programs at the Fall Church, Virginia Office.




Personal Stories & Info on
FOSTER CARE



Copyright © 1998 - 2009
Evermind.
All Rights Reserved:
Site Set-Up & Maintained by:
© MidNite Star.