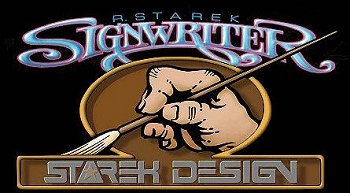 ~GREAT GRAPHICS~
CLICK ON EACH CATAGORY.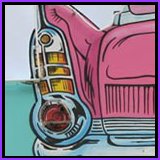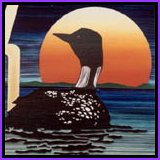 PAINTED SIGNS DELUXE SIGNAGE

STAREK is still offering the same
"Unique Design and Signage"
that he first created over 37 years ago.
These signs are all HAND PAINTED!
The first one is 24" x 48" - $400
Handpainted with One Shot Lettering enamel on tempered hardboard panel.
This is a Paul McCartney quote from the last album the Beatles recorded together.
(Starek's favorite quote and tribute to the Beatles.)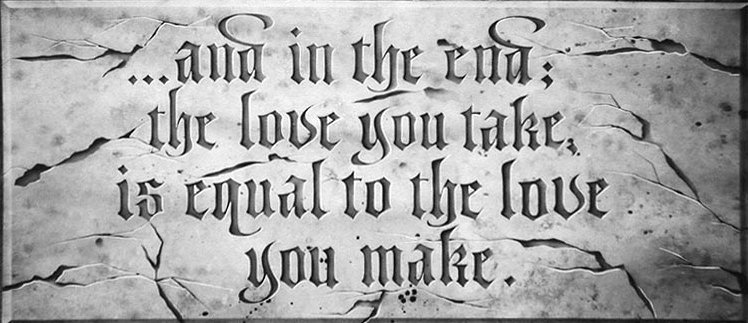 Handpainted on 1/2" M.D.O. signboard & are 8" x 36" wide. They are generally made for & look best sitting on the top edge of a door casing or mantle. Hollylujah!'s have a rich dark green background. The letters cast shadows back onto the background, and look very three dimensional. They are clear coated with a satin finish, and have a hanging bracket on the back. This one is gold leaf, & as such is more ($I70) than the painted ones, which run $90.




$65 each - 7" x 24"



Raven and similar animal totem signs - $70


Obviously, mailbox's are a matter of individual taste, so call for an estimate.
These were $150 each.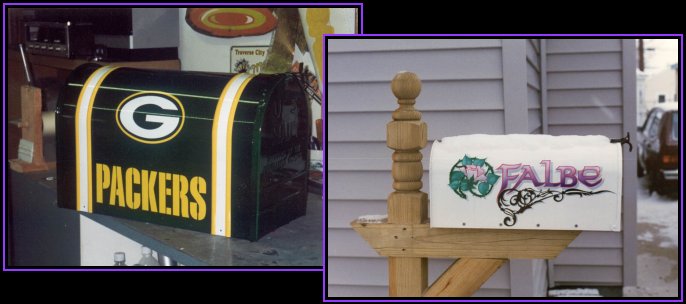 How it all began...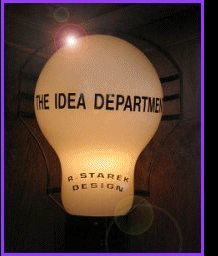 Click on light bulb to see some other
"GREAT GRAPHICS"
from the Idea & Sign Dept
at Starek Design.

(231) 409-STAR
(7827)

© 2001 - 2011
© STAREK DESIGN
Site Set-Up & Maintained by:
MIDNITE STAR