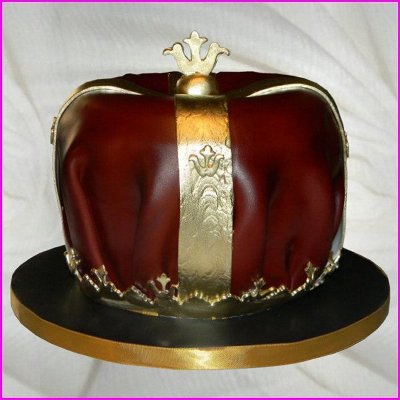 GROOMS CAKE
Click any thumbnail picture to see the full size picture.
Click the center button to view as slideshow.
X closes out the slideshow or picture you are viewing.

Aunt B's was spotlighted in: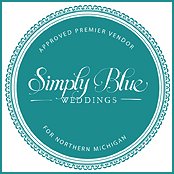 Under Brides - Making Your Vendor Team
Many of AUNT B'S CAKES have been enjoyed by Stars!
They have also been featured in Magazines & on TV.
Click on picture to see article.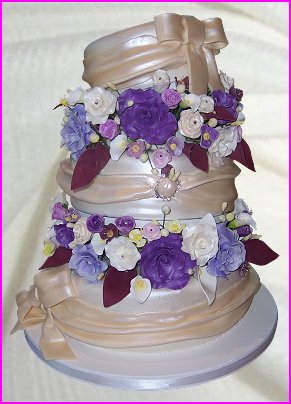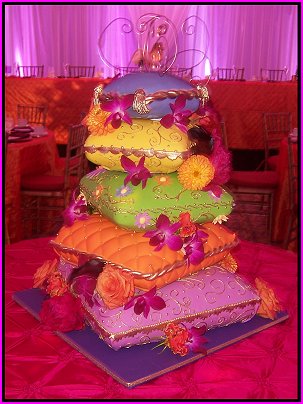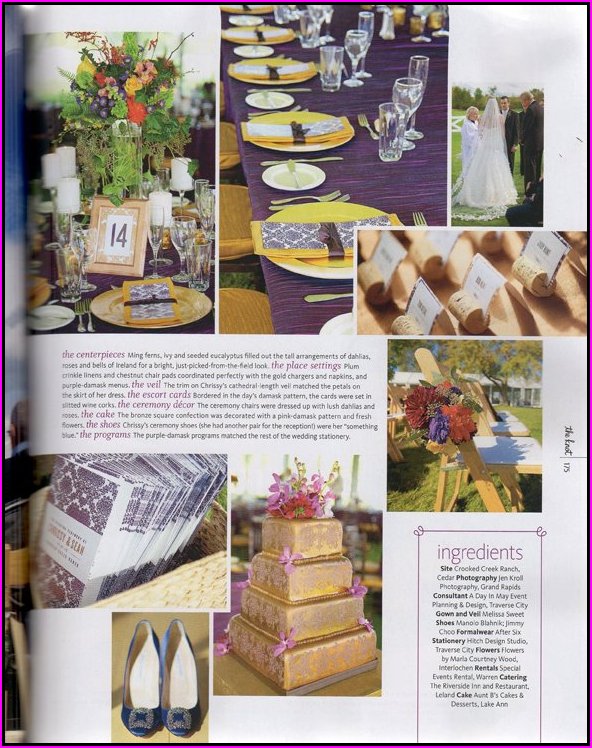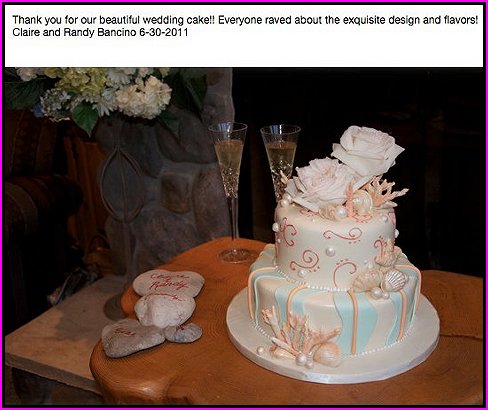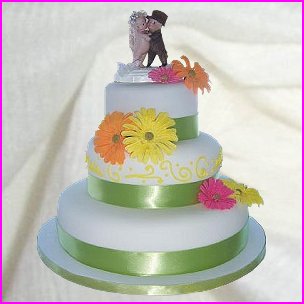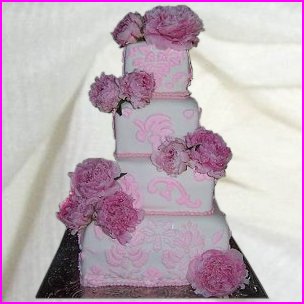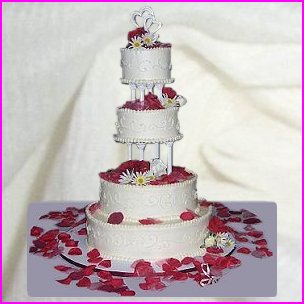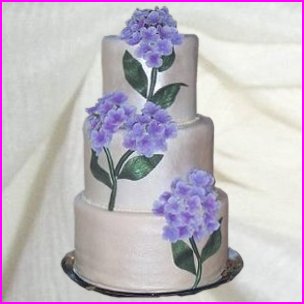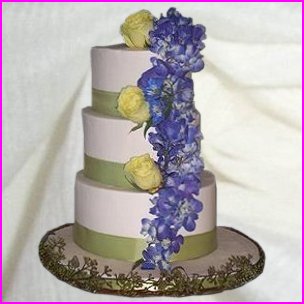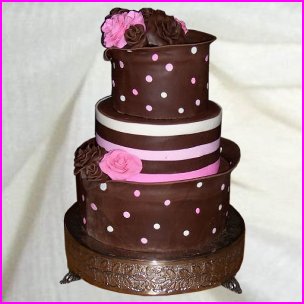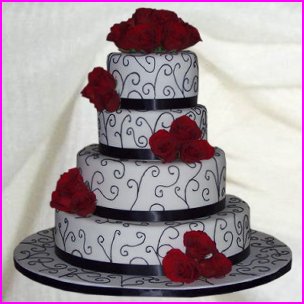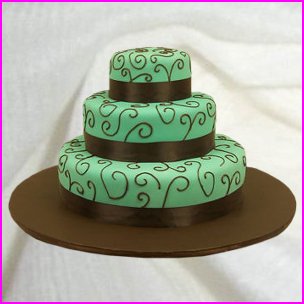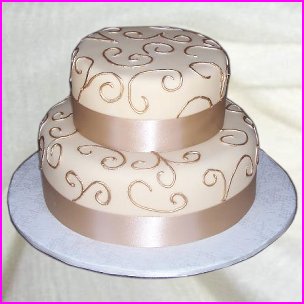 Wedding Cake Traditions
The wedding cake has been an important part of wedding celebrations since Roman times. A thin wheat cake, representing bounty, was crumbled over the bride's head to ensure her fertility.

Today we are much too civilized to crumble cake over the bride's head! Instead, the bride and groom cut the cake together and take beautiful photographs.... and then, in some cases, they lovingly smash the cake in each others faces - not too civilized after all are we?



Cutting & Serving the Cake:
The first cut of the wedding cake is ceremonial. Set a knife tied with a ribbon next to the cake. The groom should place his right hand over the bride's right hand, and together they cut into the bottom layer. This is the piece the bride and groom will feed each other.

Please don't smash the cake into each other's faces. Instead, the groom should feed the bride her first bite and then the bride should feed him. This taste of the first slice serves as a symbol of the bride and groom's willingness to share a household.

After the bride and groom have fed each other, the bride should cut pieces for her parents and serve them. The groom should follow by cutting pieces for his parents and serving them. The rest of the cake is cut by the catering staff or a friend designated in advance, and served to all of the wedding guests. It is a superstitious believe that it is bad luck for a guest to leave the reception without tasting the cake.



Preserving the Cake:
After the cake cutting, feeding ceremony is done, the cake is taken from the reception area to the kitchen. If the cake is tiered, the top layer will be removed. It should be carefully wrapped so it can be frozen. (It's traditional for the couple to eat this layer on their first anniversary.) If the cake has buttercream frosting, chill the top layer for at least one hour in the refrigerator so the icing can harden. Then wrap the cake in plastic wrap and place in a cake box, which should also be wrapped in plastic wrap. The remainder of the cake is then sliced and served.



Wedding Cake Under A Pillow?
A piece of the wedding cake under a single person's pillow will lead to " dreams of a future spouse", according to tradition. So, if you want to share this, you could have the caterer pack slices in decorative boxes to be send home with single guests. Include small paper inserts describing the tradition. (My guess is that most single people don't know about this cake under the pillow tradition.)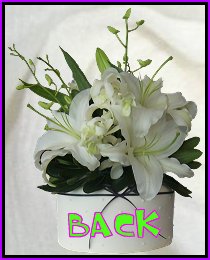 © 2007 - 2015
© AUNT B'S CAKES & DESSERTS LLC
All Rights Reserved