ANNA BARRACLOUGH
AUNT B'S CAKES & DESSERTS
LAKE ANN, MICHIGAN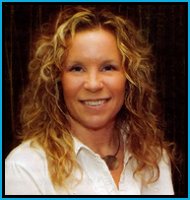 THE JOB:
I make pies, cookies and a large variety of desserts and cakes, but not just any cakes. I do cakes for every occasion or event in a person's life, birthdays, christenings, anniversaries, showers and weddings. The cakes I like to create are a little out of the ordinary. I really enjoy making three-dimensional sculpted cakes such as log cabins, purses, vehicles, etc.

THE START:
I have been baking most of my life, starting out by standing on a stool at the kitchen counter with both of my grandmothers, several cousins, and of course, my mom.

THE PAY:
Owning my own business, I'm not sure that I get an hourly wage/salary, but I DO get to eat lots and lots of cake! What's better pay than that?!

BEFORE THIS:
I was a bartender for 10 years. I have worked all of my life in the hospitality/food service industry.

THE BEST PART:
The best part of what I do is "WOWING" people. I love to see the reaction people have when they walk into my shop and see what their cake looks like. I think most of the time I exceed people's expectations.

THE HARDEST PART:
DELIVERY!!! While in transit to a venue, I can't tell you how a few potholes, a turn taken too fast, some curves in the road, or a vehicle following too closely behind me can make my worse nughtmare come true... a fallen cake! It makes me a nervous wreck!

THE MOST UNIQUE CAKE:
Most of my unique creations are on my website (www.cakesbyauntb.com). You'll find some of my favorites there, like the frog prince cake, the fishing creel cake, the pig roast cake and the red, yellow and black wedding cake decorated with handcrafted gum paste poppy flowers.

THE IDEAS:
Typically clients will call and already know what they want. Sometimes, I ask what the theme of their party is, and I create something special and unique for them that is in fashion, or that is based on a particular hobby or interest of the guest of honor. My main objective is to encompass fabulous taste and unique design while building the cake so the whole creation is edible.

WHAT DO YOU USE TO MAKE THE SHAPES OF YOUR CAKES?:
There are many shaped cake pans available to purchase, but I find it easier to carve cakes by hand. This way, I can control the creativity to shape the 3-D cake.

PERKS TO THE JOB THAT MONEY CAN'T BUY:
Staying at home and using my craft. As the old saying goes: "If you love what you do, you'll never work a day in your life."

A TYPICAL DAY ON THE JOB:
Judging by my calendar, my days are dictated by the demand of the business, whether it be the local store pie days, making pre-wedding gum paste flowers and other preparations, or mid-week birthdays. I spend a lot of time building wedding cakes. Most of my days are not usually the same and change in the blink of a phone call.

EDUCATION/EXPERIENCE:
I have taken a couple of classes on building chocolate creations and making gum paste flowers, but for the most part, I am self-taught. I do some research on the Internet or read if I want to try something different.

YEARS ON THE JOB:
I started this out of my home approximately ten years ago. We built my shop in April 2007.

HOURS/WEEK:
In the winter months, I work anywhere from 20 to 40 hours a week. In the summer months, I can sometimes work seven days a week, from 10 to 18 hours a day.

FAMILY LIFE:
Revolves around the business, especially in the summer. My husband, Steve, is the "Pie King," and he is quite a baker! Elly, my younger daughter, is the icer extraordinaire and is creative in her decorating techniques. Her older sister, Sydney, is the organizer: she makes sure that all desserts are accounted for and get to the correct destination. I couldn't do this without the help and support of my family. It takes all of us to keep the ship moving full steam ahead!

THE OFFICE:
I work at home. I have a pole building nicknamed "The Cake Barn" on our property that is a licensed commercial kitchen.

ADVICE FOR WOMEN STARTING A BUSINESS:
Be sure to have lots of friends and family who are willing to work for free just because they love you and want to see you suceed. Also, if people are willing to give you professional advice and counceling, please listen to them. These are the best resources to have.

HINDSIGHT IS 20/20, BUT IS THERE ANYTHING YOU WOULD HAVE DONE DIFFERENTLY?:
I don't think I would have done anything differently. I believe that everything we do has a lesson behind it, and this is what makes us stronger, smarter business people.

WHAT ARE YOUR FUTURE PLANS FOR THE BUSINESS?:
Sometime in the near future, as the business grows, I would like to have some of my friends and family work with me on a full-time basis. I am fortunate enough to have some wonderfully talented people around me.

THE MOTTO:
"If dreams were for sale, what would you buy?" I bought Aunt B's.



Ann Barraclough can be contacted at:
(231) 642-1205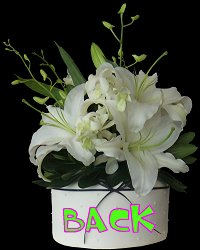 Copyright 2007 - 2015
All Rights Reserved:
© AUNT B'S CAKES & DESSERTS LLC